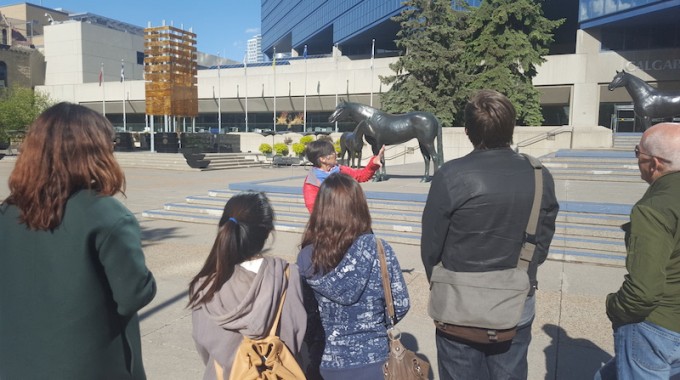 A little recognition walks a long way!
We're about mid-way through our walking season for 2016, and we've had some wonderful tours and guests already this year. From some of our family members surprising us (both from near and far), to new friends made nearly every day, it has been a fun and busy season.
Despite the issues facing our province and industry, from the low dollar, the unfortunate and devastating fires in Fort MacMurray, to the current economic hardships locally, we've found that people still want to get out and enjoy our fair city by walking! We certainly hope for a busy rest of the season.
We were recently surprised and delighted to learn that the folks at TripAdvisor had awarded us the Certificate of Excellence. Which is a result of the many positive reviews we've received on their site. While we're grateful for the distinction, we're even more grateful knowing what it is a result of: people having a great time while out walking and exploring our city.
To keep with the gratitude trend, the folks over at VacationIdea magazine rated us as one of the top things to do in Calgary. Some pretty great company on that list!