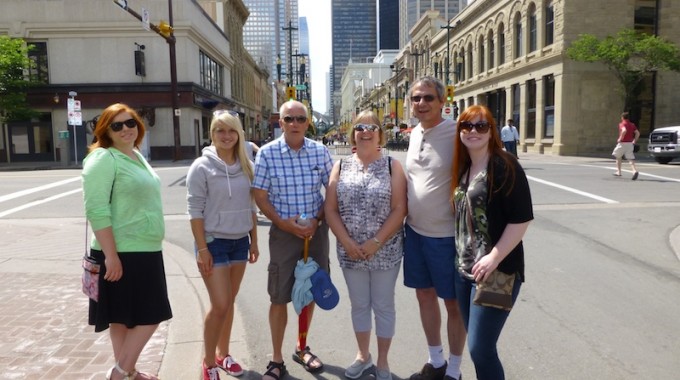 Five Years of CalgaryWalks!
We can't believe that CalgaryWalks is already at year 5.
We've come a long way since March of 2012 when we had our very first tour, not to mention the changes to our city. From the flood in 2013, to the recent downturn of our economy, the story of Calgary has continued to evolve and be written.
We've also seen our team change over the years, and in fact have a bittersweet bit of news to mention. While we're thrilled to have our newest guide, April, join us again this year, we are sad to announce that long-time team member and guide Shellie will no longer be with us. We wish Shellie all the best in her new adventure up North!
Our 2016 season formally gets underway on April 18th . This year we're running until September 15th, 2016, with our popular 10am and 1:30pm Downtown Core tour. For those interested in taking a tour but unable to join us during our season, or who are looking to do a custom route, you can always reach out to us via phone or email to inquire about availability of a custom tour. So long as we're available, we'll be happy to accommodate.