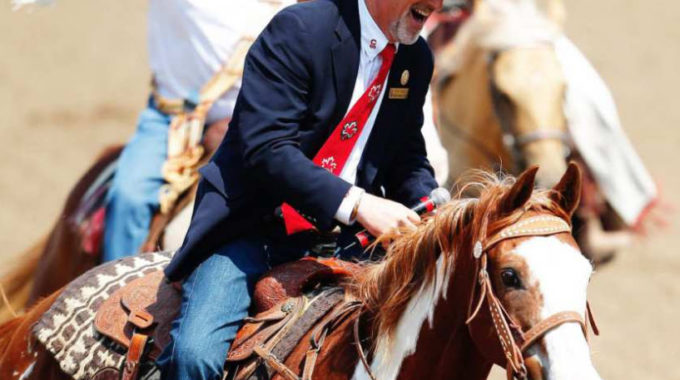 The Greatest Outdoor Show On Earth
Round up your best cowboy gear and get ready to take in all the season's specialties.  From the Old West beginnings to the modern urban centre, Calgary's culture is best captured and celebrated over these 10 festive days.  Reminiscing on the days of the Old West, it's as if a stampede cloud of dust and mud and flying cowboy hats envelopes the city for 10 days.  Rivaling New Orleans' Mardi Gras, over a million visitors stampede through the gates into the dust cloud to join the hootin' n' hollerin'.  Due to this year being Canada's 150th anniversary, the festive throng is expected to be energetic and exceptional.  
In 1886 the Calgary and District Agricultural Society had their first agricultural fair.  In 1912 the American promoter and trick roper Guy Weadick held the first rodeo and festival in Calgary called the Stampede.  Weadick judged the Calgary area to be a prime location for a good rodeo festival.  He also made sure to style this rodeo to hold a place for the First Nations to display and practice their customs.  This first Stampede was financially underwritten by 4 prominent businessmen of the area: A.E. Cross, George Lane, A.J. McLean and Patrick Burns.  Despite the huge success of this first festival, it wasn't until after WWI, in August 1919, that another Stampede was held.  Finally, in 1923 Weadick's festival joined with the annual agricultural exhibition, and the combined festival became the annual Calgary Exhibition and Stampede, and was dubbed "The Greatest Outdoor Show on Earth".
Looking forward to next year!