We are Calgary's Walking and Bus Tour experience
Connect with us to discover what makes Calgary such an exciting place; history, architecture, river walks, public art, secret sculpture gardens, cool public spaces, restaurants, shopping and more!
With a busy season behind us, we prepare for another exciting new year!
We are open year-round (however minimum numbers are required). Contact us for details
Every building tells a story,
Every story builds a memory.
As does every street, block, park, monument, and piece of art on any of our Walking or Bus Tours. No matter how you choose to explore Calgary, we can put together the story along with the visual to allow you to build your own memories. Join us to see and find out for yourself.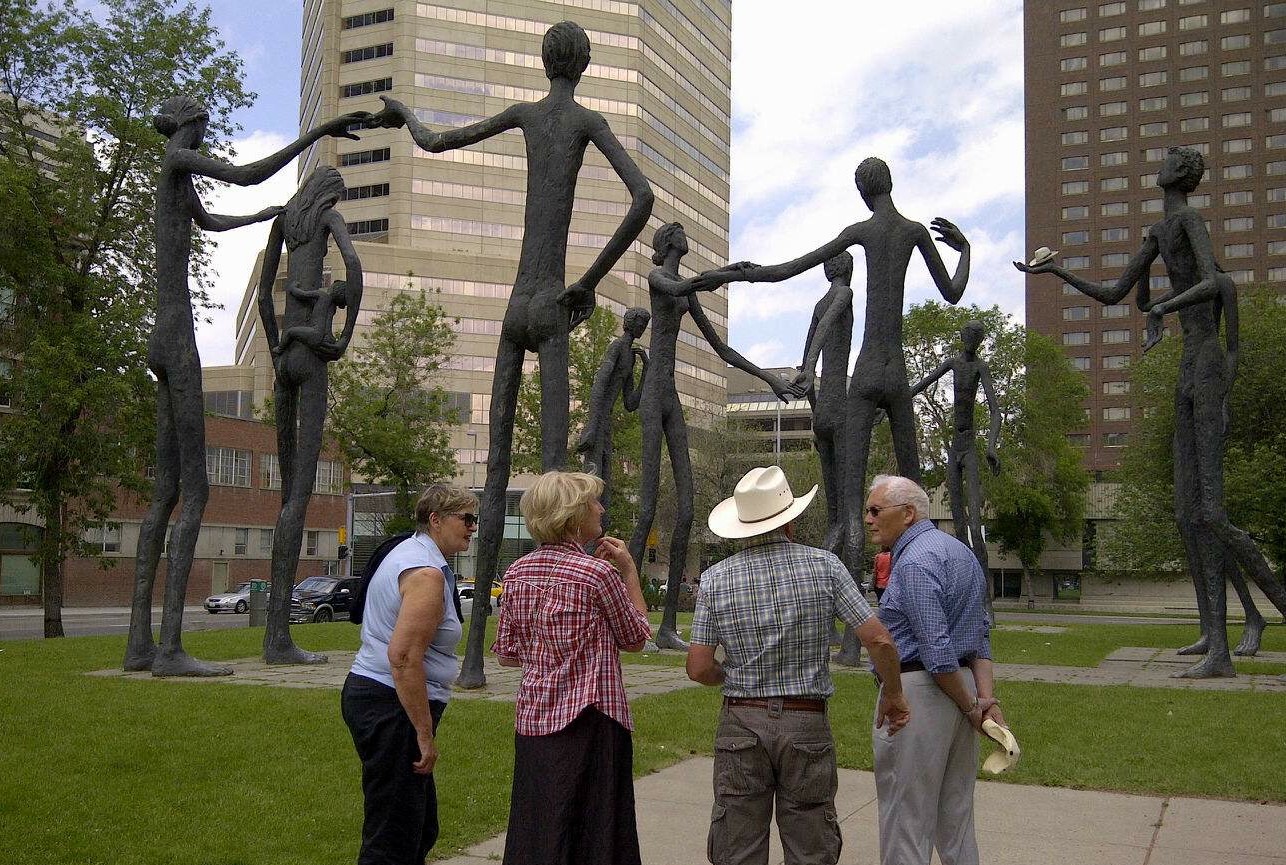 We're turning 5! Regular tours start Monday April 18th
read more
Starting Saturday September 19, we have availability on Saturday's only until mid October. Please call or email for bookings and availability.
read more
July 26, 2017
As the season change from spring to summer and brings with its blossoming trees and…
Hi Scott. I just wanted to thank you again for the excellent tour of downtown Calgary you gave me yesterday (Wednesday). It was definitely the highlight of my trip. I added a glowing review to TripAdvisor!
Thanks for a fun and informative walk. (Where we all learned something!)
Some feedback on my walking tour of Calgary on Thu, 18 September. I enjoyed the guided tour immensely. A great guide and another tax officer, just how you managed to pair up an IRS (US) officer and a retired Australian Tax…